One of the first 10.000 www homepages:
Time machine (back to pre AD 1993): This is how the friends page on my www homepage looked all these years ago! The shown version goes back to at least September 22nd 1995. Please notice the abundance of pictures. At the time I had just learned how to scan pictures and was pretty crazy about it, scanning everything within reach - and putting it out on the www subsequently :-) The page was displayed with the Mosaic browser. Pretty cool stuff by the standards of way back then! Feel free to explore it, as it looked all these years ago - Or check out how the home page looked app.
half a year later
, before settling on the present design.
If timetravel and web archaeology is not your thing then return to the present:
current homepage
.
---
Friends and Foes
Yes, I kind of like Linda ....
---
but who are my friends in 2050? More pictures coming up ....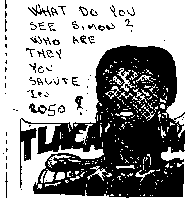 Sure, the future always looks kind of fuzzy...
---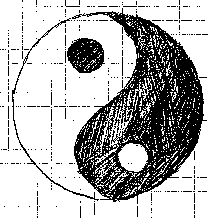 Yin - Yang . The emblem of fuzziness. Please note the imperfections in the drawing. It should be that way ...as the world is indeed imperfect? Still it shouldn't stop us reaching for the stars....
---